10 featured contributors: photographers who pin
We love highlighting our incredible creative community here at Shutterstock Custom, so every month we highlight 10 contributors who are blowing our minds!
This month, we're highlighting 10 incredible contributors here at Shutterstock Custom who also happy to be Pinterest-superstars. These creative artists not only know how to manage their Instagram's, Facebook's and businesses with ease- but have also created some beautiful Pinterest accounts. These featured contributors enhance our community with their passion and empowerment to constantly go above and beyond in the work they create.
Here are 10 Amazing Photographers Who Pin
 
Lindsay Sjoberg - Treasures & Travels
Vancouver, Canada
Vancouver based blog Treasures & Travels run by sisters Lindsay Sjoberg and Tegan Klenner is what Pinterest dreams are made of. From DIYs, to incredible interiors, and eco-friendly products- you'll be inspired by these two women.
 
Chicago, USA
Cassandra's lifestyle photography and soft uses of natural light are perfect for the style she captures in her lens. We're constantly inspired by her work, whether it's on family portraits or lifestyle shoots.
Toronto, Canada
Our heart's seriously go a little wild for Esther's swoon-worthy photography. She's an accomplished food and travel photographer whose photographs speak for themselves. Check out her Pinterest for endless style and design inspiration.
Iowa, USA
Morgan's been a long-time contributor here at Shutterstock Custom, and whether she's working on lifestyle shoots, food and drink, or still life- her work is absolutely impeccable. With Pinterest boards for every occasion, you definitely don't want to miss what inspires this talented photographer.
Kanas City, USA
Andrew is a talented Kansas City based filmmaker and photographer who's Pinterest style has a unique midwest style that leaves you inspired to pack your bags and head out on a new adventure.
Vancouver, Canada
Courtney's design eye and stunningly simple style shows in each piece of work she creates and is inspired by. An interior design graduate, Courtney's photography is as beautiful as the spaces she curates.
West Plains, USA
Alaina's stunning portrait work never ceases to amaze us. Her eye for capturing moments between loved ones, whether it be families, weddings, or engagements takes our breath away (and we're sure her clients are also pretty excited after too!)
Fredericton, Canada
Ariel runs the incredibly bright and beautiful PMQ for Two. While we could tell you what PMQ stands for, we encourage you to check out her incredible design, DIY and lifestyle blog and Pinterest to learn more about her. Trust us- she's worth it!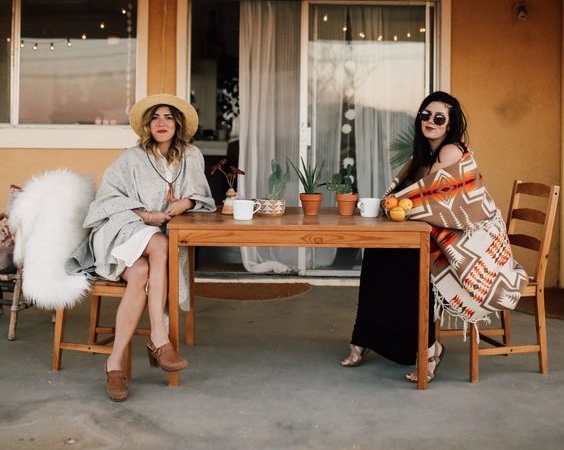 Taylor Loren - Local Wanderer
Vancouver, Canada
Taylor and her partner Elaine Rystead (otherwise known as Shutterstock Custom's Community Manager) run the amazing Local Wanderer blog, where they travel around the world featuring local, hidden gems in the area. Check out their boards for some serious travel inspiration.
Fort Pierce, USA
Twyla's photography style is seriously emotional. And we mean that in the best way possible. Her work completely astounds us, and she creates a sense of mood with her photography that you didn't think possible out of a photo. She's a true creative, through and through.
These photographers not only have incredible eyes that allow them to conceptualize beautiful photographs, but they also pin some pretty inspiring work from other creatives in the industry. Let's foster a global community of creatives whose passion is just that- create creative content and be inspired by each other. Thanks to these 10 incredible photographers for the fantastic work they create!
We're constantly on the lookout for new contributors to join the Shutterstock Custom Contributor Community!
Are you a photographer or videographer interested in working with us?
Apply to start creating stunning visuals for the world's top brands!
Stay creative!
- The Shutterstock Custom Contributor Community Team